< Return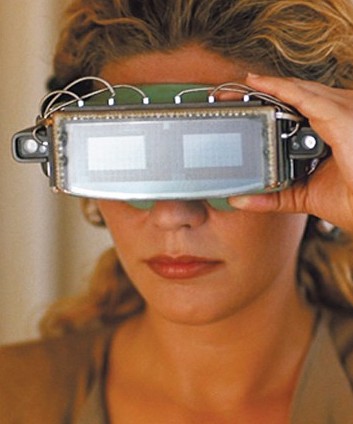 Until the End of the World
Utopia
Dystopia
Non-invasive
Movie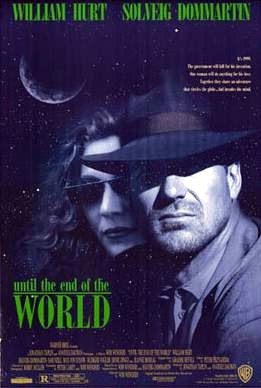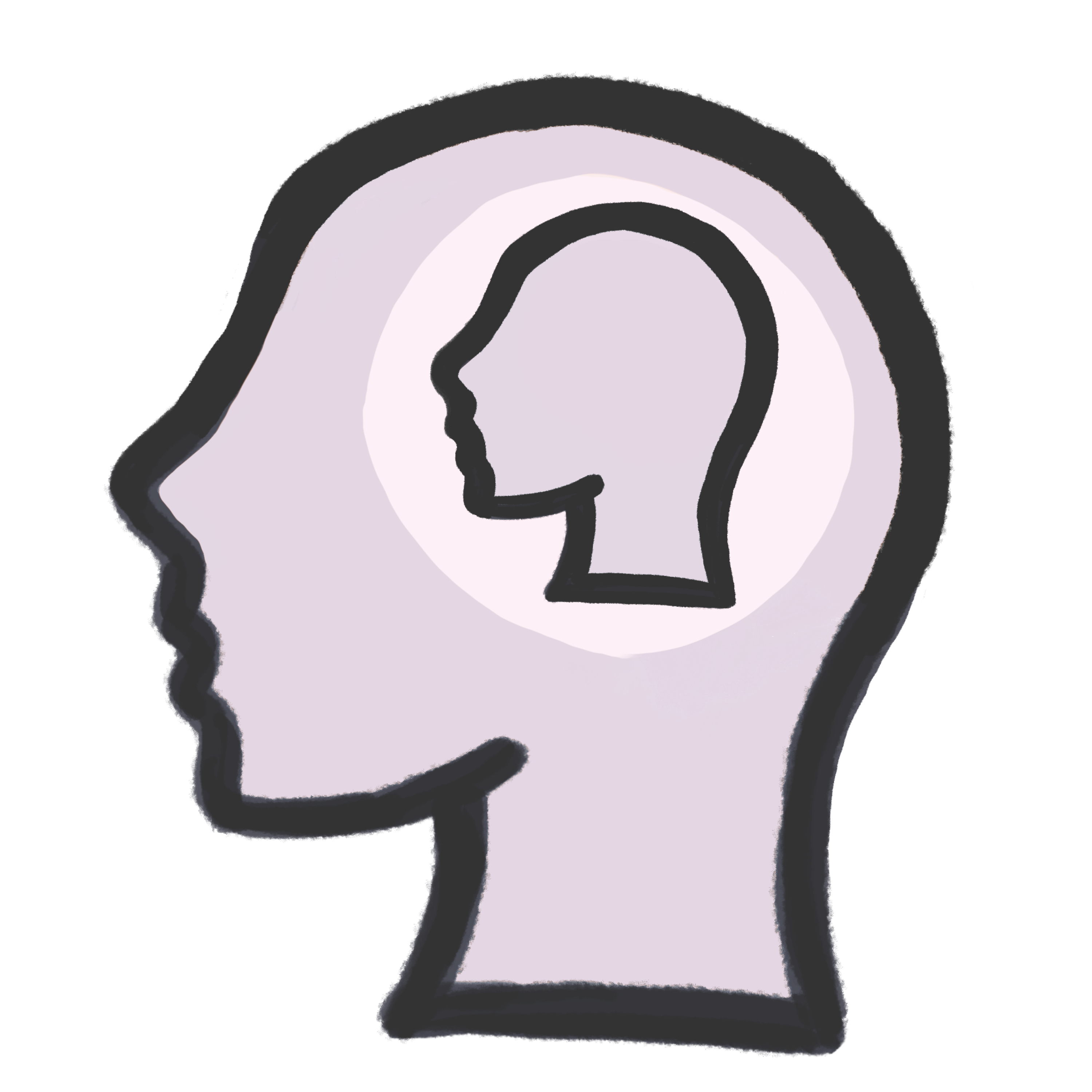 stimulation
rehabilitation
dreams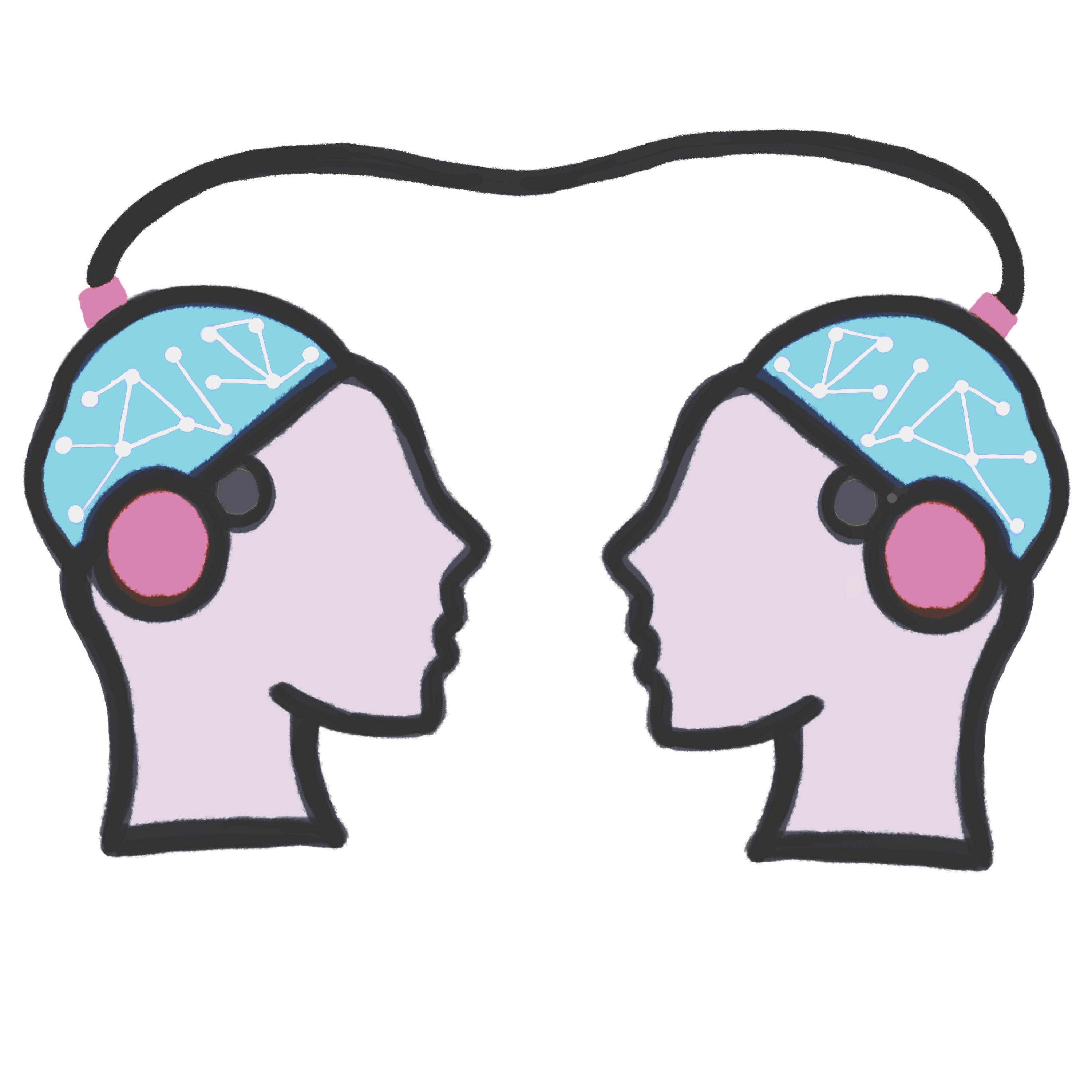 Linking
Device for recording and translating brain impulses to restore vision of the blind person. Also used for recording the dreams. telexperience technology that is adapted to record dreams so that they can be shared with others or watched on a video display. In the world of the film, the technology is new and experimental, and is handled in the inventor's laboratory with complicated electronic equipment. After having first recorded an event with a special binocular, brainwave-reading camera, the subject must rewatch the recording and remember the event. During this rewatching, the subject's brainwaves are being recorded for later transmission. The subject has electrodes taped to his or her temples and lies back in a curved headrest with an electronic grid lining it. We know it's working because of the various screens that display the moving images gathered by the procedure. We know it's done when the subject's REM state ends, which is seen on screens that monitor the health and brain activity of the subject.
+
© NeuraFutures.com all rights reserved 2021-2023
Copyright Disclaimer under section 107 of the Copyright Act of 1976, allowance is made for "fair use" for purposes such as criticism, comment, news reporting, teaching, scholarship, education and research. Fair use is a use permitted by copyright statute that might otherwise be infringing.